YoorWellness.com is a total wellness online blog dedicated to providing you with the very best reviews on ergonomic reviews and ergonomics on a whole to better your overall wellness. We have a team of health experts such as physiotherapists, chiropractors and fitness trainers who are very knowledgeable in their field of expertise.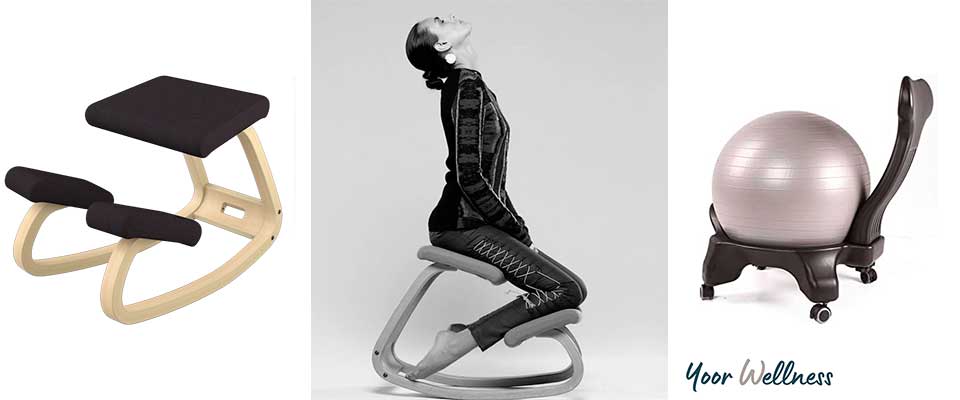 Kneeling Chairs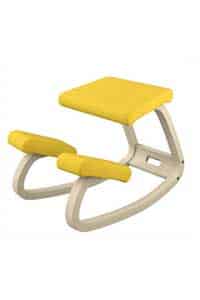 Kneeling chairs are a up and coming furniture pieces which has many ergonomic benefits. However, they've been around from as far back as 1979 when they were first introduced as a Balans chair. However, today, they have been regarded as one of the best pieces of furniture to help those with back pain and to increase posture.
This is done through its very innovative and unique design which provides the user with relief in their lower back and hip area. Moreover, it also encourages the user to sit with better back posture which helps them increase their posture over the long run. This is because the chair pushes you to sit up right and many users have been able to see a difference in their overall posture after using it for sometime. In fact, many kneeling chair users have been able to feel a big difference immediately after their first use. If you'd like to learn more about their benefits, check out our kneeling chairs page.
Yoga Ball Chairs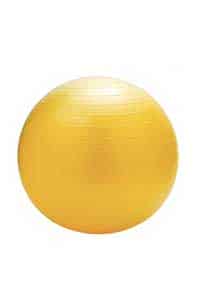 Yoga Ball Chairs are also another up and coming types of furniture which has been regarded and recognized for its ergonomic benefits. Extended periods of sitting can cause your lower back muscles and tips to tighten up. However, the yoga ball chair provides a solution to this problem because they help in reducing pressure put on your lower back when sitting for a long period of time.
Moreover, conventional chairs encourage you to rely on the back rest. Because of this, your core muscles aren't in use while your sitting. However, yoga ball chairs encourage you to use your core to keep your balance upright and straight and because of this, it allows you to get a workout while doing your the task you'd generally do while sitting.